DJ HVargas
Bio:
Few artists can rival the standards of excellence achieved by Hector L. Vargas AKA: Dj Little Angel Vargas #DJHVargas
For over the past 25 years. He has truly been one of Chicago's most widely respected DJ's and Performers.
For two consecutive years, 1989 through 1991, DJ Vargas was named The number one club DJ of the year and featured as one of the defending champions during the Navy Pier festivals sponsored by Coca Cola.  His induction into the music scene came with the release of two dance singles entitled Friends and Dance With Me Tonight, singing lead vocals and released on the Code Three Record Label. Later he began to perfect his unique style at such well known nightclubs as the infamous Mothers on Rush, The Drink, Club Vertigo, Zero Gravity  and The Cubby Bear. He later spread his talents toward promotions working with  major labels including independent Artist and established The V.I.P. Chicago Record Pool, a music club and Marketing company dealing exclusively with up and coming talent throughout the U.S. and abroad. If you love dance music, you probably remember him from the W.C.R.X. Radio Hot mix show where he was featured as one of the original members of The Magnificent Seven's Mix Team. Also established by DJ Vargas is The V.I.P. DJ Service and Audio Visual departments of V.I.P. Chicago ready to make your next event a success.
Acting Career
Hector began acting at a very young age starting with the Yates Choir, which often conducted Plays at local Theater. Here His singing and acting abilities began to flourish as he was often featured as a main character including The Urban Rendition of The Artful Dodger.
With many appearances on various Television Shows and print campaigns. he is often seen in a recurring role on NBC's Chicago Med where he plays one of the Med Cafe Staff, he has also appeared on various Movie projects including Office X-Mas Party opposite the very talented Mr. T.J. Miller. Hector also costars in the Film Bitter Melons produced by Tiger Bear Productions.
For bookings please contact The Talent Network Agency at (312) 869-2457
Special interest and Abilities:
Professional DJ and MC,
Audio Engineer, Basset Certified, Runner & Biker.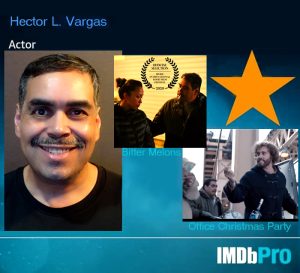 ********************
********************
For more information Please visit the following links which also include a few video performances:
Additional Reels and Broadcast
Featured as George the Waiter As seen on Chicago Fire
Audition Reel for Legends of Sports
Meet Michael Benter Played by DJ HVargas in Legends Of Sports
Contact
Vargas Indie Promotions
773-772- 5570
Click for the Mix show page below: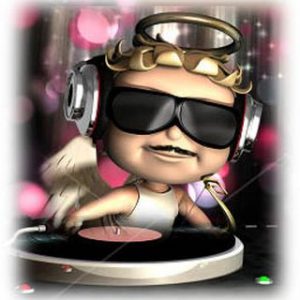 ---
© Copyright 1998 V.I.P. Chicago Online
All Rights Reserved