http://www.vipchicago.com/Company info.htm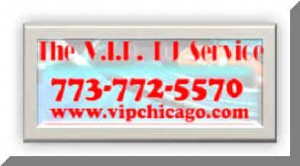 Vargas Indie Promotions
Business
Description:
V.I.P.
Chicago is a promotional entertainment
company supplying profitable, positive, audio and visual entertainment to a
diverse, international consumer group. V.I.P. is committed to wholesome
entertainment across the board and firmly believes that quality entertainment
can be realized without compromise.
V.I.P.
Chicago distinguishes itself through the commitment it undertakes with each of
its associates. Dedicating our finances toward reliable and timely pay for our
staff we naturally attract more of the most prolific and engaging team members
helping us execute marketing and promotional music events that ensure the
highest quality outcome within established budgets.
It is owned and operated by Hector Vargas, also known as DJ Vargas, and although we
have over 30 years' experience within the music industry, this office located
in Chicago, opened its doors in 2000.
Offering our clients a variety of services including sound and video set ups for various
occasions, video and editing for everything from family montage videos to all
out music mega mixes for dancers and Actors Demo Reels. We also have the V.I.P.
street team Dj's that play and promote at a variety of events.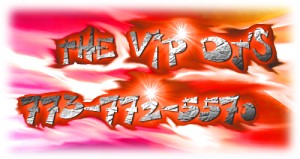 Although we hire temporary staff this is a sole proprietorship. Our bank services are
through Credit Union 1 with their main branch located in Lombard Illinois. Our
Liability Insurance is handled by Liberty National and payroll and all tax
accounting is with Prada and Associates at 2653
N Milwaukee Ave, Chicago, IL.

All office
records are finalized and preserved both digitally and hard copy. All day to day
operations including advertising and weekly payroll is based on commission and
taken care of by Mr. Vargas.
V.I.P.
Chicago is composed of three internal divisions: The V.I.P. DJ Service and V.I.P.
Chicago Street Team, and The VIP Chicago Edit & Remix Service
Additional income is produced from our street
team ambassadors with distribution, merchandising and concert
promotions. With each event successfully executed we create valuable short-term
streams of revenue enabling V.I.P. Chicago to grow with its staff of M.C.
Ambassadors.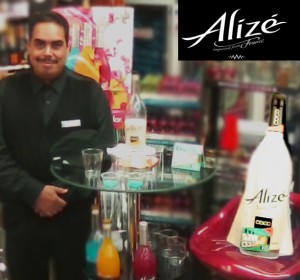 ---
We have dedicated street teams available to help give you that extra push
throughout Chicago.
The following is an example of one our proposals. Each project is considered unique
however.
Feel free in writing or calling for a detailed quote on your project.
---
For: Marketing & Promotion Dept.
From: Vargas Independent Promotions
Thank you for your interest in Vargas Independent Promotions, (VIP Chicago).
VIP Chicago can dedicate itself toward promoting one specific project for a
total of five, (5) weeks within our market. The cost for the first 5 weeks would
be $300 .
Weekly plans are also available (2 week minimum required)
option featuring 2-3 man team 
(additional) team members
available as needed)
Event promotions covering Chicago  and surrounding suburbs ( $300 a week).
Online Marketing, all p.o.p. must be provided by client
Retail Flyer distribution (limit 5000 within the eight week plan) 0r $30 for each
thousand and/or team member).
Product awareness throughout Citywide events and
nightclub promotions including release party or listening party ($250 a week).
Please Note: Some of these service's can be billed as a separate
merchandising project.
The staff at VIP Chicago can also create a separate merchandising
plan Liquor brands, which includes some specific Ma and Pop stores along with local retail
outlets.
For flyers and post card distribution our office has a standard fee of $30.00
for each thousand flyers distributed by each team member (additional team
members are available for a standard fee depending on specific needs).
A promotional party or event can also be set up with one of our associate
nightclubs.
This would include prize giveaways and/or artist appearance. Price may vary
depending on services rendered, and advance notice is absolutely required
for artist care and management.
For best results we ask you please send a portfolio for review including
artist bio and press kit to our office through social media, please call for details.
We thank you kindly for your time and ask you please realize this is just a brief
overview of what we are capable of doing for your wonderful company. Naturally
we would insist on getting together with you by phone or in person so we can
meet your specific needs and budget.
Feel free in calling or writing if we can answer any questions you may have.
CONTACT V.I.P. FOR YOUR NEXT EVENT TODAY:
V.I.P. CHICAGO
773-772-5570
============================
Click Below For Our Most Popular DJ Packages: