Artist Bio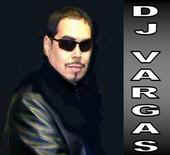 Few artists can rival the standards and excellence achieved by Dj Little Angel Vargas over the past 25 years. He is truly one of the Chicago's most widely respected DJ's and promoters. For two consecutive years, 1989 through 1991, Vargas was named The number one club DJ of the year and featured as one of the defending champions during the Navy Pier festivals sponsored by Coca Cola. His induction into the music scene came with the release of two dance singles, Friends and Dance With Me Tonight, released on the Code Three Record Label. Later he began to perfect his unique style at such well known nightclubs as the infamous Mothers on Rush, The Drink, Club Vertigo, Zero Gravity and The Cubby Bear. He later spread his talents toward promotions working with major labels including up and coming independents by establishing The V.I.P. Chicago Record Pool, a music club and promotions company dealing exclusively with up and coming talent throughout the U.S. and abroad. If you love dance music, you probably remember him as one of the pioneers of the W.C.R.X. Radio Hot mix show where he was featured as one of the original member's of The Magnificent Seven's Mix Team. Also established by Little Angel is The V.I.P. DJ Service and Audio Visual departments of V.I.P. Chicago ready to make your next event a success.
For more information on our services feel free in visiting some our company links below...
=============================================================================

For More Information, Please Call Toll Free 1-773-772-5570.